About Us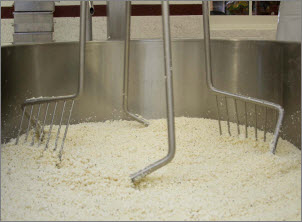 Conococheague Stainless is a small manufacturing company located near Hagerstown, Maryland. Our name comes from the nearby Conococheague Creek, which the Delaware Indians named for its many twists and turns. Our focus is building high-quality stainless steel dairy processing equipment.
Many of us have worked in the dairy industry for years. After noticing the scarcity of quality small-scale processing equipment, both new and used, we decided to make some ourselves! Our C-Stainless product line is the result. With input from food processing experts, we've designed durable, user-friendly, and efficient products that bridge the gap between counter-top kitchen equipment and large commercial processing equipment. We offer pasteurizers, bottle fillers, cheese vats, and much more.
In addition to equipment, we offer plant design and installation services for our customers. If you're thinking about processing your own milk, check out the information section on this website. And if you have more questions, feel free to contact us!